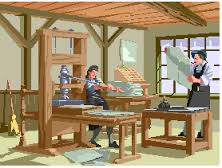 We not only demystify the appeal process, but the pricing of appeals as well.  Our prices are 25% to 33% less than industry standard, GUARANTEED.
Our standard rate for the printing of an appellate record is $4.55 per page for up to 13 bound volumes plus a $275.00 set-up, filing and service charge (includes printing of brief as well).  That's it.
Multi-Volume records carry an additional charge of $2.65 per page.
Minimum charge for record is based upon 125 pages.
Printing of additional records and briefs (in excess of 13) will incur additional charge of $47.50 per additional party.
Preparation, service and filing of Notice of Appeal $150.00 plus $65.00 County Clerk filing fee.
Example:
450 page record with one appellant and one respondent —
Cost to print, serve and file record and appellant brief is $2,322.50!
[450 pages x $4.55/page + $275.00 set-up].
Our competitors typically charge $4,000 to $5,000 for the identical service.
For Free Consultation or Estimates, Please Call Us at
(516) 858-0222 or Email Us at [email protected].